Taverna Varkarola
A restaurant that brings the traditional Zakynthian gastronomy accompanied by authentic Zakynthian songs (kantades).
In the coastal road of Zakynthos island is from 2011 the taverna Varkarola.
In Varkarola you can enjoy a variety of traditional cooked dishes, fresh fish of the day , always made ​​with fresh quality ingredients.
The Varkarola restaurant revives daily Zakynthian serenades accompanied by mandolin, guitar and three voices, showing you a picture of a topical rich musical tradition.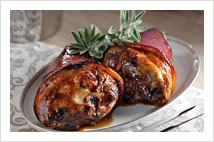 Knuckle of pork
Pork marinated in beer and fresh herbs, baked and served with fresh cut potatoes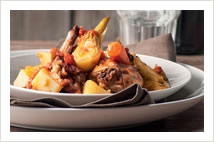 Rabbit olive oil and oregano
Rabbit made in the pot with extra virgin olive oil and oregano and traditional olive cheese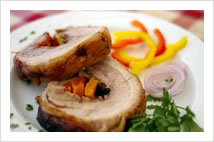 Pancetta filled
Pancetta filled in the hull with a variety of peppers, onion glaze and traditional graviera cheese of Zakynthos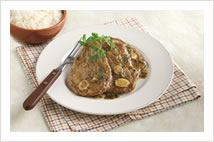 Beef "Sofrito"
A Zakynthian version of a famous Corfu dish, adapted to Zakynthian culinary habits
Address: Zakynthos Town
Phone: +30 26950 26999
website: varkarola.gr
Recommended