TRAVEL TIPS FOR ZANTE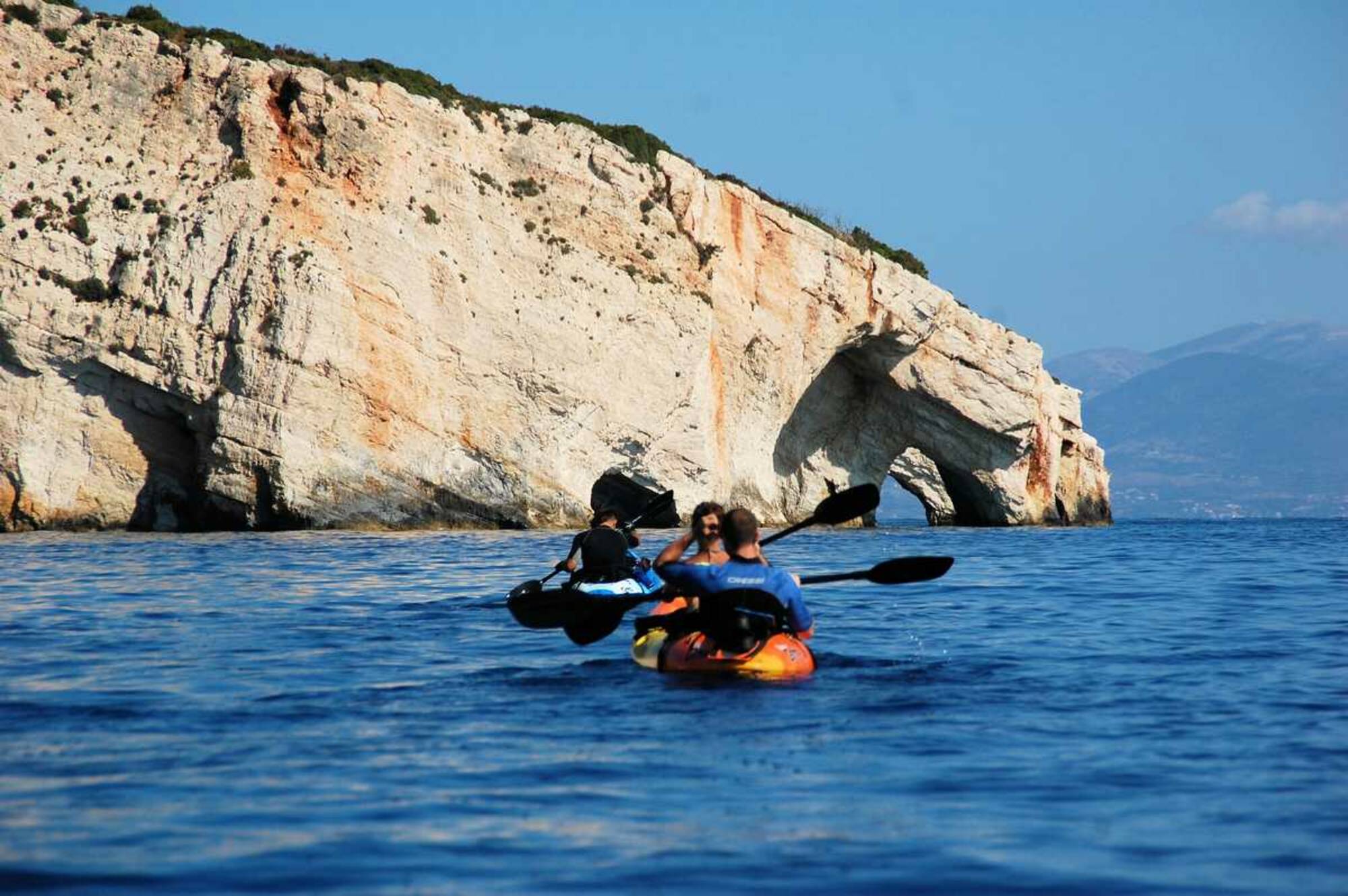 Zakynthos offers the greatest variety of beaches compared to any other island of Greece.
You can find sandy, pebbly or rocky beaches easily reached that can much any taste.

The gulf of Laganas is ideal for families with young children or for people without any experience in swimming.
Laganas hosts the National Marine Park (breathing place of the turtle Kareta-Kareta) is one of the calmest and warmest golfs of Mediterranean sea. It is extremely rare to get more than 2 days of rough sea the whole summer. In addition the sandy beach, of the gulf, is merging with the sea by descending slowly offering extremely safe and shallow waters.

Avoid swimming in the north coast of the island after 4 o'clock.
It is quite often (but not always) that in the afternoon the wind might blow a bit harder in the north coast compared to the south.

From May till end of June and from September till mid of October is probably the best time to visit Zakynthos.
The sea is warm (especially in September and October) the weather is not too hot and the island is not over crowded by tourists.

At May you will experience the nature of Zakynthos in full blossom.
May is the end of spring and the end of raining season. Zakynthos been one of the most fertile islands in Greece offers a great variety of flora that fills the island with colors wherever you go.

Swimming in the gulf of Laganas is better during the evening.
The gulf of Laganas (related beaches are Kalamaki, Laganas, Dafni, Gerakas) faces south. That makes it quite hot during morning hours but it is ideal after 5 o'clock. You can stay until sunset which is quite amazing.